HEALTH AND WELFARE
Exercise Class – held Tuesday and Saturday at 9:00 AM in the clubhouse.
Blood Mobile – Comes to our park in the fall and spring months. A notice will be in our newsletter.
Cheer Person
Jo Ann Monti – 239-247-4224  jofloh17@gmail.com. 
This volunteer sends a card on behalf of the park to those who are in the hospital or who have lost a loved one.
Surveillance Cameras
Surveillance cameras and recording systems are in place in several areas in Forest Park. While these cameras are not monitored live, they observe and record continuously.
V.O.I.C.E
Vacation Home Check Forms
 To enroll in the Lee County Sheriff Vacation House Check program, please complete the online enrollment form.  They no longer accept paper forms. The fields marked with a red * are mandatory.
The program is available for 6 months and you must re-enroll after 6 months.  (The website says the maximum is 2 weeks but it is actually 6 months.)  Please note that you must have an email address to enroll (or be able to provide an email for a family member, friend, etc.) so that they can send you a confirmation. 
To enroll online:
Select "How Do I…"
Select "Request Vacation House Check"
Complete each field and those marked with a red asterisk* are mandatory.  You cannot proceed to the next screen without completing those fields.
Once you have completed each field,select the "Continue" button.  There will be 3 or 4 screens depending upon the information you provide.
Once you have completed all screens, select the "Done" button.
 If you return prior to the date you originally provided, please notify VOICE by calling 239-477-1000 and let them know so that there are no surprise encounters. (If a VOICE volunteer sees a car, lights on unexpectedly, etc., they will check for intruders.)
WI-FI SERVICES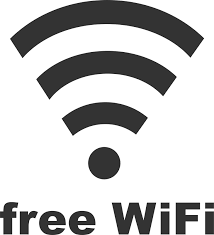 Contact Jim Schleter 239-543-4681
Forest Park WI-FI was started in 2009. 
Since that time we have made major upgrades to our hardware and improved our internet line feed. The WI-FI fiber upgrade to 1GB went well and our performance has improved greatly. We are using 500 GB a day.
Our next project is to educate the users who have smart TVs. If you are streaming in High Definition, we ask you to use normal definition because you use up to 3 times the data using HD. You can hardly notice the difference looking at the TV. The way that you selected the definition is in the setup of Roku, Netflix, Hulu, Sling,etc. Be sure to shut off your TV and your added appliances like Roku when not in use. If we all do this, we can all have a better internet connection. You will need to purchase an antenna and router and they are available at cost from the Computer Club. They will assist with installation and set-up.
SAFETY AND SECURITY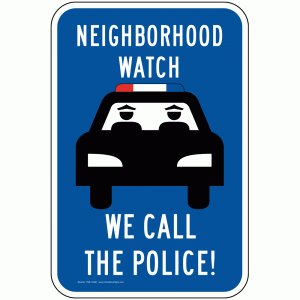 Neighborhood Watch –  The neighborhood watch meets the second Wednesday of every other month at 10:00 AM in the Activities Building.   We maintain a telephone tree that will notify every person in the park in case of an emergency.  A Neighborhood Watch Placard is available to place in your window to detour the "bad guys". 
Neighborhood Patrol – Forest Park has a volunteer group of residents who give of their time to patrol the park during the dark hours. They double-check locks throughout the park on association buildings and gates. They drive at a very slow speed and look between the homes, at shed or car doors left open or anything out of the ordinary. All residents are provided with a pine tree sticker to put on the rear of their vehicle. If you do not have one they may follow you home to make sure you belong in the park. They have a flashing light on top of the vehicle and drive very slowly so you will know who they are. If they see anything suspicious, they call the sheriff and let them investigate. If YOU see anything suspicious you may call the Sheriff's Office at 239-477-1000.